Black sea, a few of the large rivers cutting back through the Pontus Mountains (Dogu Karadeniz Daglari) have tributaries that flow in broad, elevated basins. Access inland from the coast is limited to a few narrow valleys and as a result, the coast has always been isolated from the interior. The population and cities are concentrated along the coastline.
The black sea region is well known for its greenery and is visited by many domestic and for the last few years by international tourism. The region is very popular with the Arab states as it offers a new kind of holiday.
The region produces Turkey tea and hazelnuts which is Turkey's biggest export around the world.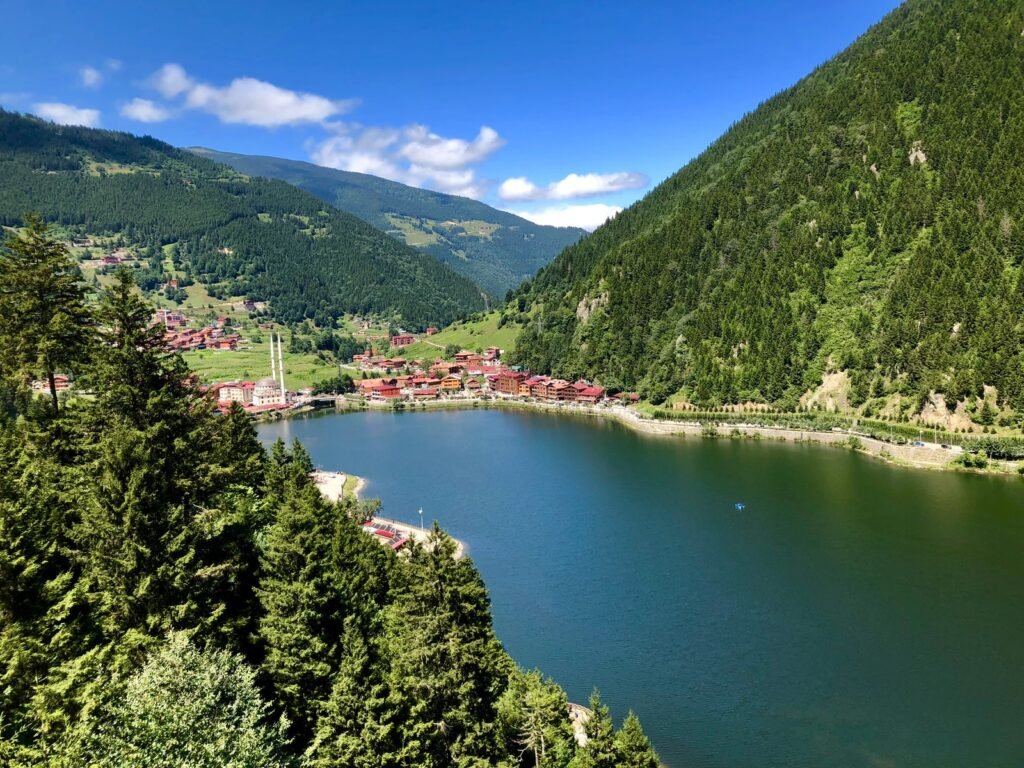 Towns in the Region:
Amasra
Sinop
Samsun
Ordu
Giresun
Trabzon
Rize
Hopa
Gumushane
Tokat
Artvin
Karabuk
Zonguldak
Bartin
Kastomonu
Bayburt
Bolu
Corum
Duzce
General Information about the region:
For more information click here
For more information about the region please chat with one of our online agents, if they are not available please leave your email us with and we will get back to you as soon as possible.
Airports in the region:
Ordu Unye Airport;
Unye Airport, whose construction started in 1986. The airport 1800 meters long and 30 meters wide runway could not be completed due to insufficient funds. In 1988, its use for 49 years was transferred to the Turkish Aeronautical Association (THK). Approximately 400 acres of airport land has been used by local residents for various purposes for years. Hazelnut producers also dry hazelnuts on the airport runway every year.
Ordu Gülyalı Airport;
Promised by Arif Hikmet Onat, the then Minister of Public Works, for the joint use of Ordu and Giresun provinces, 8 presidents, 25 prime ministers, 41 transport ministers and 34 ministers of public works in the past 50 years, the first plane landed in 2015.
Gümüşhane Köse Airport;
Köse Airport, whose construction started in 1990, could be completed in 1998 due to lack of funds. The airport, which was planned for small aircraft and built accordingly, could not be made suitable for passenger aircraft, although it was requested later. Up to now, Oltan Sungurlu, the Minister of National Defense of the time, and the airport used by small planes carrying journalists who photographed Gümüşhane from the air several times was saved from being an idle investment and opened to the use of Bayburt and Gümüşhane.
Gumushane – Bayburt airport;
Former Transport Minister Binalı Yıldırım promised to build an airport for the use of two provinces in the region. In 2012, politicians of the period announced projects related to the airport to be built in Köse.
Rize – Artvin Airport;
Sinop Airport;
Zonguldak Çaycuma Airport;