Turkey is known for baklava, but Turkey has many other amazing desserts that come from its various regions. The Most popular deserts in Turkey range from milk desserts to deep fried and extremely sweet snacks, here are some excellent desserts you need to try.
Şekerpare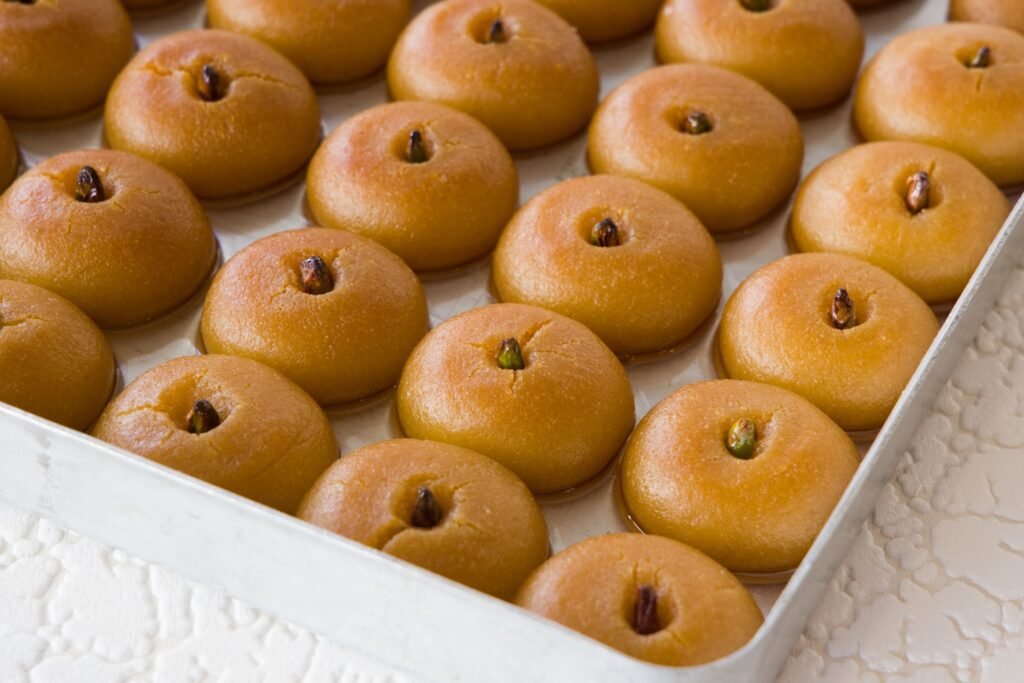 These little cakes are ridiculously sweet. They are made with an almond-based dough and then soaked with a hot sugar syrup. By the time they are cold, they are a bit hard and crumbly, but they melt in your mouth to reveal the sweet syrup.
Most popular deserts in Turkey are:
Tavuk Göğsü (Chicken Breast Desert- Yes that's right!)
This pudding is very thick and has very thin slices of chicken breast. It is often served with Maraş ice cream and cinnamon. If chicken is not your thing, you can try Kazandibi, which is the same thick pudding, except with a burnt caramel top.
Muhallebi
Turkey's other most popular milk dessert is Muhallebi. It is a pudding made with Mastic and is often covered with grated pistachios. of course, you can always ask for a scoop of Maraş ice cream.
Künefe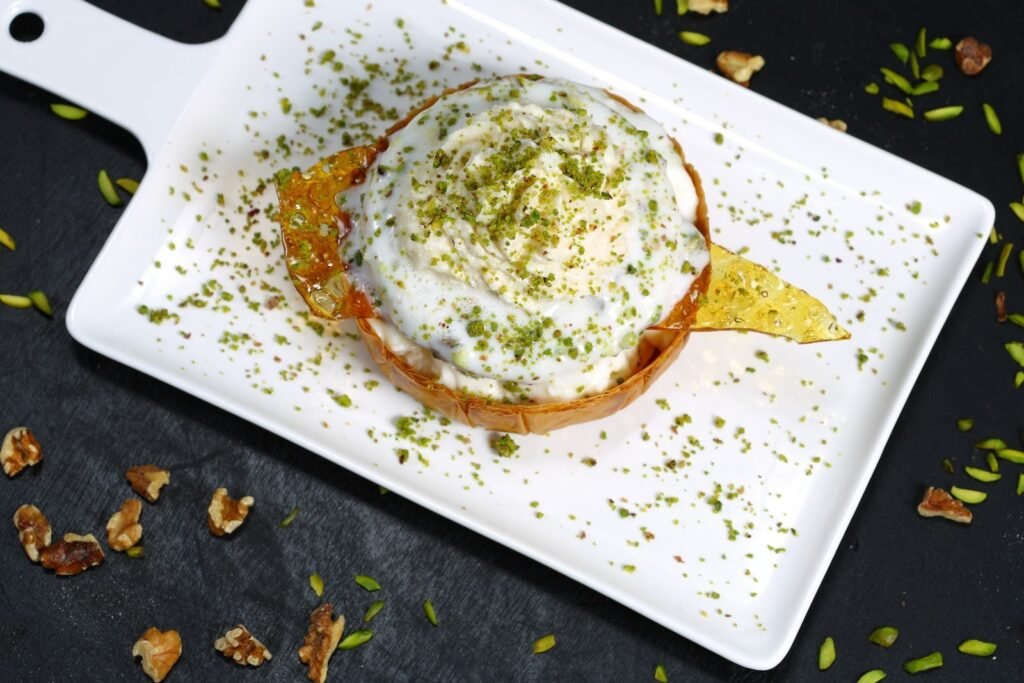 Künefe, a native delicacy from southern Hatay province's Antakya region, is attempting to obtain an official European Union trademark. Künefe was very popular in Ottoman-era kitchens and is regarded as the world's first cheese dessert, particularly linked with weddings. In Antakya, künefe is produced by combining shredded dough with an unique salt-free cheese and frying the mixture in butter. Delicious syrup is poured over künefe, and nuts or pistachios offer a distinct flavour.
This delicious dessert is usually served with cream. In some versions of this dish, the cream is replaced by mozzarella or cream cheese, and cinnamon is sometimes added. The dessert is a popular choice among local and foreign visitors to Hatay.
Künefe obtained a geographical indication certificate four years ago and is currently seeking for an EU trademark. According to Hikmet Inçin, chairman of the Antakya Chamber of Commerce and Industry (ATSO), the dessert has completed its local branding marketing, and an international trademark will increase its popularity.
In Arab and Middle Eastern nations like as Jordan, Palestine, Syria, and Egypt, Künefe is also typically consumed during Ramadan. The term "künefe" is derived from the Arabic word "katâif," which means "thread."
Helva
Helva is a very popular dessert throughout the Middle East, and one of our favorite ways to eat it is baked, which is how you can get it at many fish restaurants in Turkey. It's made from semolina flour and melts perfectly when baked.
Aşure
Aşure, a sort of pudding prepared from grains, fruits, dried fruits, and nuts, is one of the few Turkish desserts that do not contain any animal ingredients. During Muharram, the first month of the Islamic calendar, you'll find a lot of Turks eating this dish.
Ayva Tatlısı
Ayva tatls is a wintertime favourite created by boiling quince with cloves and sweet syrup and then filling them with kaymak (clotted cream) and walnuts. The same dessert can also be made using pumpkin and is equally delicious.
Revani
The Turkish revani dessert, also known as 'Basbousa' in Egypt, is created with a semolina cake soaked in simple syrup. Some revani recipes add an extra touch to the syrup, such as rose water, to make the dessert even more aromatic. Revani is one of the easier desert to make and very popular with new brides in Turkey. Revani is the most popular deserts in Turkey to make and consume.