The glorious Istanbul fascinates visitors and locals with its vibrancy and the must-see attractions. Things to See In Istanbul whether you are a history buff, art, food and culture lover, there is always something new in Istanbul for everyone.
We Invite You To Explore Our List And Discover All The Beautiful Places That Are Worth Seeing Or Experiencing, Here's What Not To Miss In Istanbul: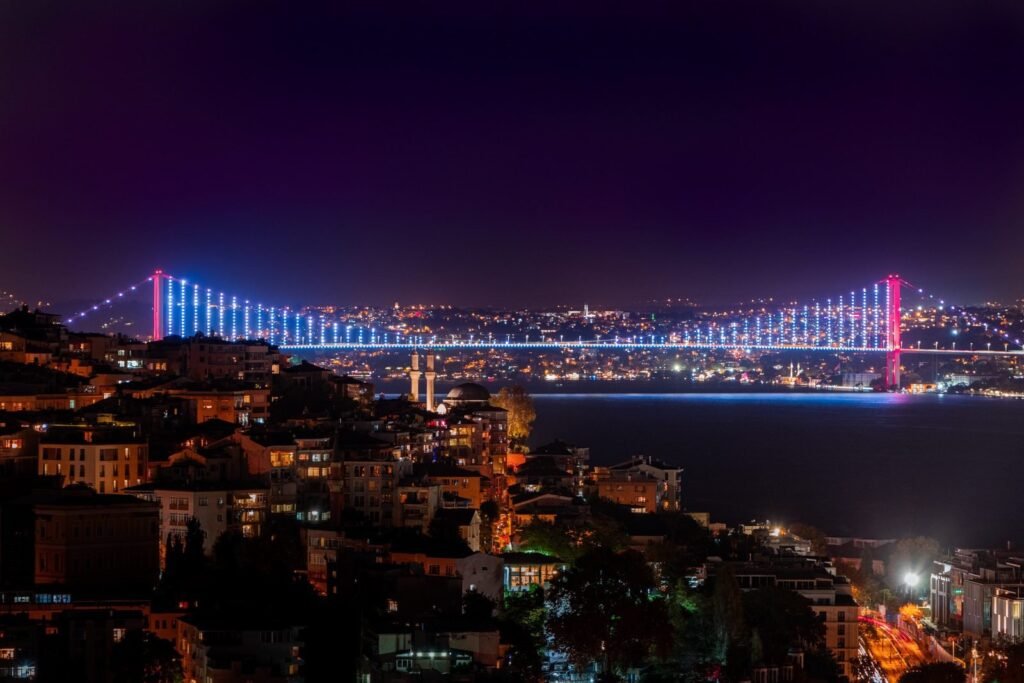 1. Absorb the beauty of Hagia Sophia
Hagia Sophia was built in the 6th century on the orders of Byzantine Emperor Justinian I. The marvelous architecture of Hagia remains the world's most enormous Seville Cathedral of 1520.
Before being converted into a museum in 1935, Hagia Sophia served as the centre of Eastern Orthodox Church, enabling you to absorb its splendour and architectural achievements.
2. Gaze at the Beauty of Topkapi Palace
Topkapi Palace is rightfully a top tourist attraction which you cannot afford to miss while in Istanbul.
This complex Palace contains four lush green courtyards, an adorned 'cage' of the Sultan's women, treasuries of Topkapi jewels & crowns, the Ottoman's craft room, along with breathtaking views of the Sea of Marmara, Golden Horn and Bosphorus.
3. Grand Bazaar Pulls Out Your Bargaining Hat
Grand Bazaar counted as worthy destination and the world oldest and largest covered market featuring thousands of shop. The dozens of streets display local produce of Istanbul, carpet, leather, ceramics, souvenir and jewelry.
4. Altam Sekerleme & Its lip-smacking Candies
Altam Sekerleme is a classic candy shop featuring a variety of old age sweets and lots of Lucy variation of Turkish delights. Do not miss out on trying their other specialties like sekeri, a homemade rock candy.
5. Istanbul Nightlife Is Lit
Istanbul welcomes all the party animals to enjoy local live performances, concerts and dance in open-air venues.
6. Luxury Means Comfort
There is nothing better to rejuvenate your body by relaxing and placing on a hot marble. You can enjoy several hamams available in the city to enjoy Sultan massage until your skin is smooth and smooth.
7. Pandeli Serves flavors and Loyal Passion
Pandeli, after doing all menial and odd jobs for a half-century, now operates his current restaurant on the upper floor above the entrance of the Spice Bazaar.
Here, tourists can enjoy famous dishes in the city and loyal ambience.
8. Book Your Seat in Mevlevi Lodge
The oldest tekke (lodge) in Istanbul is the Galata Mevlevi Lodge which remains an essential cornerstone of Sufi culture.
This 15-century Museum treasures artifacts, musical instruments, calligraphy, Mevlevi clothing and accessories for visitors to explore Sufism.
9. Art and Modernity Paints Best Of Istanbul
If you are interested in learning about contemporary and modern Istanbul art, then move towards Turkey's first museum in Beyoglu that continues to host cutting edge exhibition by the artists from Turkey and abroad.
10. Istanbul Nights Are Romantic and Panoramic
Istanbul is also known for live jazz at Nardis, situated at the foot of the Galata tower. At Nardis, tourist can enjoy live jazz music from local and international artists and intimate spots to enjoy their evening.
Istanbul Brings Out Pure Fun And Enthusiasm!
We hope that you have found your top reasons to plan your next vacation to Istanbul and enjoy a fantastic time to bring happiness to your face.
For more information about Things to see in Istanbul visit https://goistanbulturkiye.com/