Introduction:
Turkey is a popular destination for British tourists, with its diverse culture, stunning landscapes, and rich history. Whether you're looking to relax on the beach, explore ancient ruins, or indulge in delicious Turkish cuisine, there's something for everyone in this fascinating country. However, planning a trip to Turkey from the UK can be a bit daunting, so in this article, we'll cover everything you need to know to make your journey as smooth and enjoyable as possible.
Getting There:
The most popular way to get to Turkey from the UK is by flying. Turkish Airlines, British Airways, and easyJet all operate regular flights from major UK airports to Istanbul, Ankara, and other Turkish cities. You can also fly to Turkish resorts such as Antalya, Bodrum, and Dalaman, with direct flights from the UK to these destinations.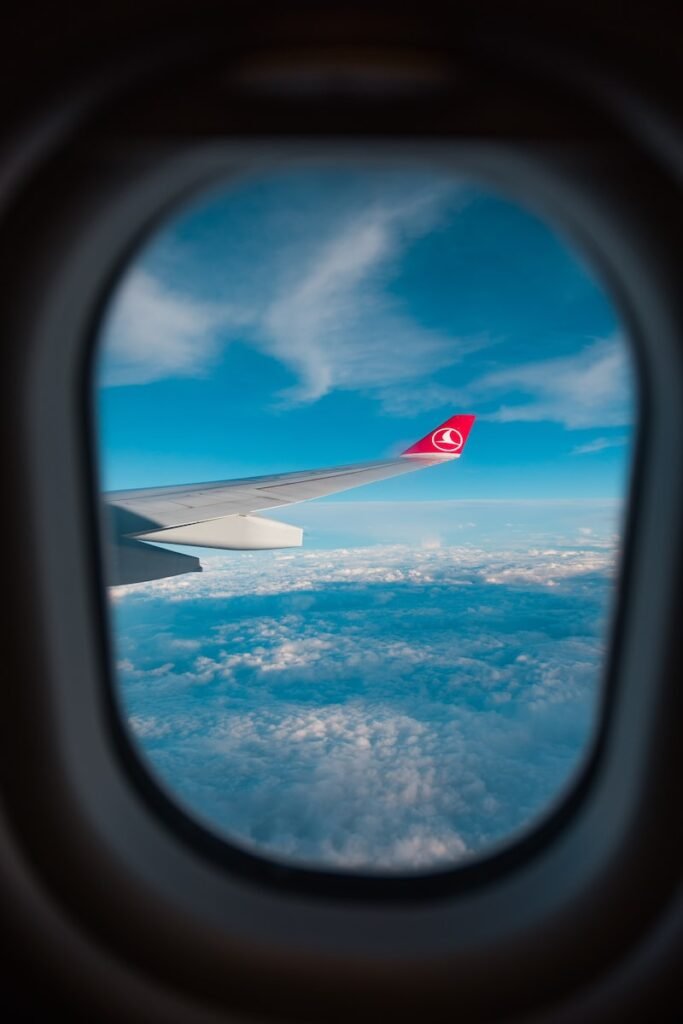 Visas:
British citizens do not need a visa to enter Turkey for stays of up to 90 days. However, you will need to have a valid passport, with at least six months left before its expiry date, in order to enter the country.
Money and Currency:
The currency in Turkey is the Turkish Lira. You can obtain Turkish Lira from ATMs or currency exchange offices at the airport or in major towns and cities. Credit cards are widely accepted in Turkey, especially in tourist areas, but it's always a good idea to have some cash on hand as well.
Accommodation:
Turkey offers a wide range of accommodation options, from budget-friendly hostels to luxury resorts. In major tourist destinations such as Istanbul, Antalya, and Bodrum, you'll find plenty of hotels, guesthouses, and vacation rentals to choose from. In more rural areas, traditional Turkish "pansiyons" or guesthouses are a popular choice.
Transportation:
Turkey has an extensive public transportation system that includes buses, trains, and metro systems. Taxis and rental cars are also readily available. If you plan to explore more remote areas, it's a good idea to rent a car. Taxis are typically yellow but on occasion in Istanbul you will see blue are these usually better and newer cars which cost a little more and some are black.
Black taxis are usually VIP which means luxury. The vehicles are usually much bigger too, vehicles like Mercedes Viano are used most often. Costs can be as much as 3 times the price of a yellow taxi due to size and comfort.
Food and Drink:
Turkish cuisine is known for its delicious flavors and healthy ingredients. Some popular dishes include kebabs, mezze (a variety of small dishes), and baklava (a sweet pastry). The country also has a great selection of local wines and beers.
Weather:
The weather in Turkey varies depending on the region and the time of year. Generally, the country has a Mediterranean climate, with warm summers and mild winters.
In the coastal areas along the Aegean and Mediterranean seas, the summers are typically hot and dry, with temperatures averaging around 30 degrees Celsius (86 degrees Fahrenheit) in July and August. The winters are mild, with temperatures averaging around 10-15 degrees Celsius (50-59 degrees Fahrenheit) in December and January.
In the interior regions, such as Ankara and Konya, the summers are also hot, but the winters can be quite cold, with temperatures dropping below freezing at night.
In the coastal areas along the Black Sea, the summers are milder and the winters are cooler and wetter, with more rainfall than the Mediterranean and Aegean coast regions.
It's best to check the weather forecast for the specific area you'll be visiting before your trip, and pack accordingly.
Sightseeing and Activities:
Turkey is home to many historical and cultural landmarks, including the Hagia Sophia, the Blue Mosque, and the ancient city of Ephesus. The country also offers great opportunities for outdoor activities such as hiking, skiing, and hot-air balloon rides. If you're a beach lover, you'll find plenty of beautiful beaches along the Mediterranean and Aegean coasts.
Safety and Health:
Turkey is generally considered a safe destination for tourists, but it's always a good idea to take precautions to ensure your safety. Always be aware of your surroundings, and avoid carrying large amounts of cash or valuables. All travellers is recommended to check travel advice from their countries foreign office.
British nationals are advice to visit the Foreign Commonwealth Office website for travel advice to Turkey.
Visit: https://www.gov.uk/foreign-travel-advice/turkey
Importance of Tourism for Turkey:
Turkey is a popular tourist destination, with millions of visitors each year. According to the World Tourism Organization (UNWTO), Turkey welcomed around 45.3 million international tourists in 2019, which made it the 6th most visited country in the world.
In terms of revenue, the tourism industry in Turkey is a major contributor to the country's economy. According to the Ministry of Culture and Tourism of Turkey, the tourism sector generated around $34.5 billion in revenue in 2019.
Istanbul, the largest city in Turkey, is a particularly popular destination for tourists. According to the Istanbul Metropolitan Municipality, the city welcomed around 15.5 million foreign visitors in 2019. Other popular destinations in Turkey include Antalya, Bodrum, and Cappadocia.
The COVID-19 pandemic has greatly affected the tourism industry in Turkey, just like the rest of the world. However, Turkey began to ease the restrictions and started to welcome back the tourists as the situation improves. Turkey has a very good 2021 and 2022 for tourism attracting over 50 million visitor exceeding 2019 figures.
It's worth noting that these statistics may have been affected by the situation of the COVID-19 pandemic, which led to a significant decrease in the number of tourists visiting Turkey and many other countries in the world.
Turkey's Economy
Turkey's economy is considered to be an emerging market economy and is the 13th largest in the world by nominal GDP. The country has a diverse and dynamic economy that is driven by a combination of factors, including its strategic location, abundant natural resources, and a large and young population.
One of the key drivers of Turkey's economy is its industrial sector, which includes a wide range of industries such as textiles, automotive, construction, and electronics. The country is also a major exporter of agricultural products, including wheat, fruits, and vegetables.
Tourism is another significant contributor to Turkey's economy. The country is known for its rich history, stunning beaches, and delicious cuisine, and it attracts millions of tourists every year. In 2019, Turkey was the 6th most visited country in the world, with 45 million tourists, which generated a revenue of $34 billion.
Turkey's services sector is also well-developed, and it includes sectors such as finance, healthcare, and education. The country has a well-developed banking sector and a growing insurance industry.
Turkey has a growing economy, but it also faces several challenges. One of the main challenges is high inflation, which has been a problem for several years. In addition, the country's current account deficit is high, which means it imports more goods and services than it exports. The country also faces political instability, which can negatively impact the economy.
Despite these challenges, Turkey has a large and rapidly growing economy, and it is expected to continue to be an important player in the global economy in the future.
(Figure update as of article published. We advice checking figure)
Conclusion:
Travelling to Turkey from the UK is an exciting and rewarding experience. With its rich history, delicious cuisine, and beautiful landscapes, there's something for everyone in this fascinating country. By following the tips and information outlined in this article, you'll be well prepared for a memorable trip to Turkey.