Air Travel
For both domestic and international travellers, Travel around in Turkey's domestic airline business offers frequent flights to numerous places across the country at extremely inexpensive fares.
Domestic flights can be as little as $40 one way in the off-season if purchased in advance. It's a good idea to plan ahead, especially if you're travelling on a major public holiday, national or religious festival. Tickets can be purchased through an officially registered travel agent, online, or at one of the airline offices.
Intercity Bus
The bus is one of the most popular and convenient modes of transportation in Turkey. It is usually less expensive than flying, although it takes longer. Every city has its own intercity bus terminal, with a variety of firms and their clean, modern buses providing service to nearly every part of the country. If you're travelling with a large party, you'll need to buy your tickets ahead of time.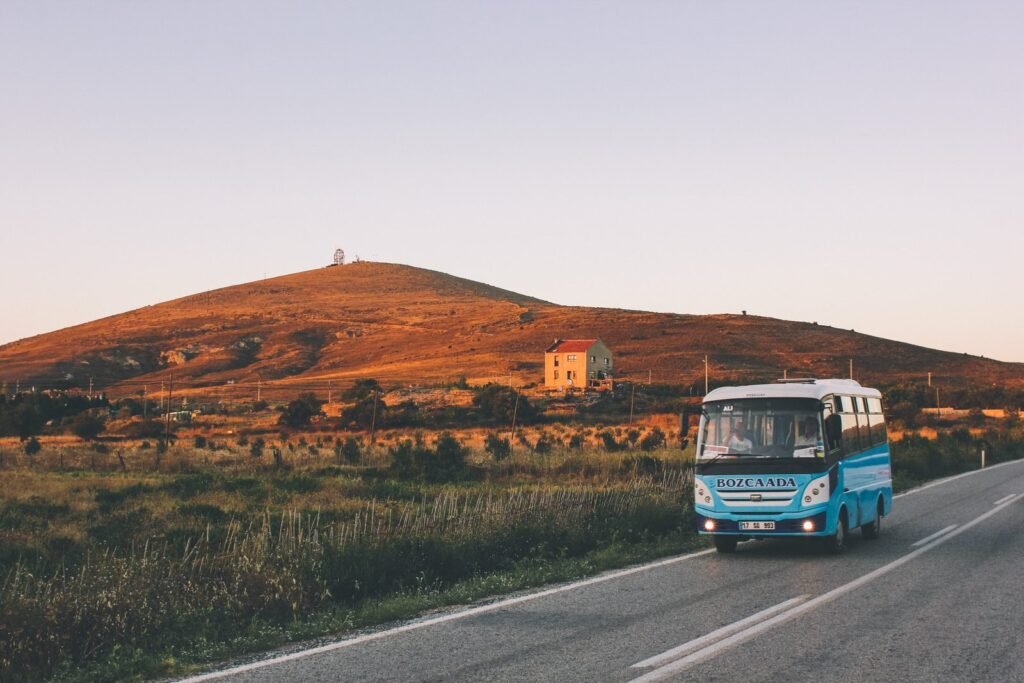 Hire a car
At airports and in all major destinations, all of the major international car rental companies, as well as a handful of local ones have offices.
Train Travel
Turkish State Railways, which operates passenger trains throughout the country, has a well-developed railway network. On several lines, there are comfortable sleeper trains. High-speed trains between Istanbul, Ankara, Konya, and Eskisehir, which cover the distance in a few hours, are convenient and even the best mode of transportation in Turkey.
Travel By Ferry Boat
Ferries are an excellent way to travel around Turkey, particularly along the Mediterranean, Aegean, and Marmara coasts. Many lines serve the Marmara region in and around Istanbul, with some routes extending to Bursa, Izmir, and Canakkale. Daily vehicle and passenger ferries sail between Turkey's Mediterranean coast and North Cyprus' Girne port, primarily from Tasucu port in Silifke to Girne port.
Public Transport
Turkey has a large public transportation system. Public transportation choices include the suburban railway, city bus, metro, tram, minivan, and cab at all significant and touristy places.
City Bus: All towns and cities have a large number of city buses that are inexpensive to use. For a minimal deposit, you can acquire a smart ticket that, once loaded with credit, can be used not only on buses, but also on the metro, tram, and ferries.
Visit: https://www.iett.istanbul/en/main/pages/buses/156 for more information
Rail System (Metro): An urban rail system is a sort of high-capacity public transportation that is commonly found in metropolitan areas and is a quick and effective means to go about the country. Subways and commuter trains are available in several Turkish cities.
Minibus (Dolmus): Minibuses are a good alternative to local buses, and they follow regular routes that are displayed on the vehicle's front screen.
Taxi: Taxis are ubiquitous, and the best way to board one is at an authorised taxi stop. The on-board metre is used to calculate payment. An on-board metre is required by law in Turkey for all taxis. Intercity journeys, on the other hand, are more likely to have defined charges that are plainly displayed at the taxi stand.
Tram (Tramvay): Trams are a speedy and efficient way to travel around in a number of cities.
Tram (Tramvay): Trams are a speedy and efficient way to travel around in a number of cities.
Click here for information about Istanbul.