Kilis, situated near the Turkish-Syrian border in the South-eastern Anatolian Region en route to Gaziantep is an especially charming area, dotted with vineyards and olive groves on all sides. It was originally known as Kilis (mentioned in the Assyrian archives) and was a very important town in Asia Minor in ancient days for frontier commerce. It is still famous today for its cotton, silk weaving and leather products.
Though not definitive, the history of Kilis is believed to date back to 3000 BC. The city lived out the times of the Assyrians, Hurri-Mitani, Hittites, Persians, Romans, Byzantines and the Ottomans. In 636 AD the area was occupied by Caliph Omer and used as an outpost against the Byzantine Empire. Kilis was attached to the County of Urfa during the Crusades and subsequently lived under the Seljuks and Mamelukes. It was finally annexed by the Ottoman Empire during the reign of Yavuz Sultan Selim. Early in this century, following the First World War, Kilis was regained from the occupying forces upon Ankara Treaty acted on 7th of December 1921 during the War of Liberation. Kilis was given the status of the province on 6th of June 1996 with its administrative districts of Elbeyli, Musabeyli and Polateli. The province has 138 villages (51 of them attached to the central district, 46 to Musabeyli, 23 to Elbeyli and 18 to Polateli), a sub-district (Yavuzlu) and 69 sub-villages.
The city is only 10 kilometers (6 miles) from the Syrian border and the length of its border with this country reaches 120 kilometers. Resul Osman and Kotal are the mountains of the province while Afrin and Sabun Suyu brooks constitute its main water resources.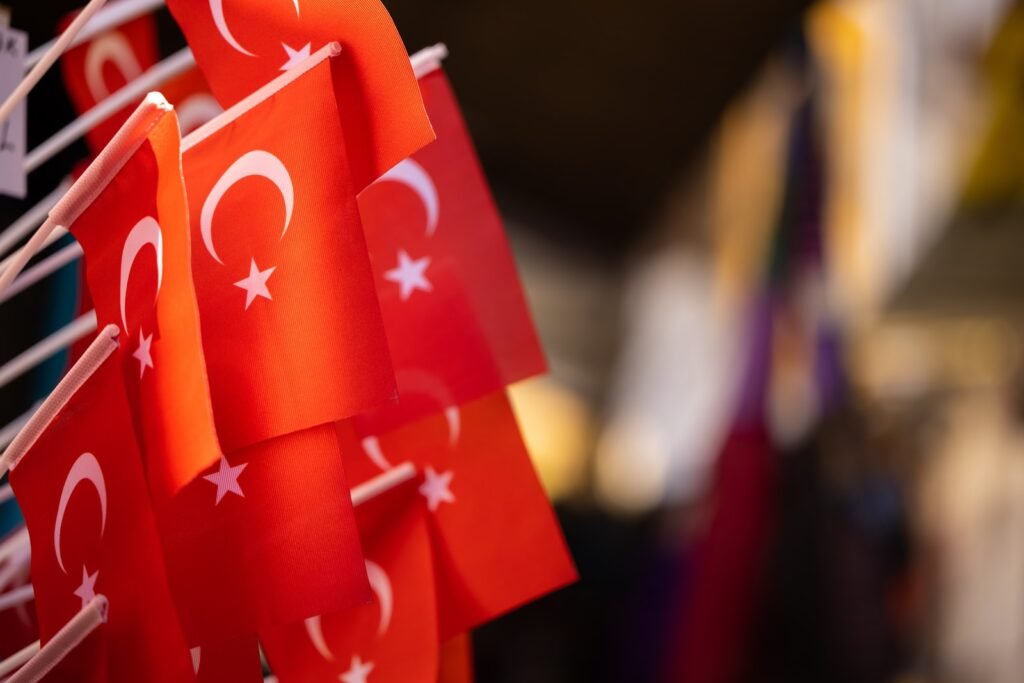 Canpolat Mosque, built-in 1553, is one of the first specimens of Ottoman structures. It was built in the time of Canpolat Bey, a local ruler. It is an Ottoman-style mosque having a square plan and a single dome. Akcurun Mosque was built by Seyyide Fatma in 1334 and it has Mameluke features. Ulu (Grand) Mosque was built by Abdullah Bin Haci Halil in 1334. The mosque is made of cut stone and has a rectangular plan.
There is no definite information about the time that Ravanda Fortress was constructed, but some say that it was built by the Crusaders. Its walls and watchtowers have survived. There is water storage, remains of houses, galleries and dungeons in the fortress. Being a stronghold during the time of the Egyptian Mamelukes, Ravanda Fortress later became a center governed by the Crusaders' County of Urfa. It particularly flourished in the 12th century. The fortress is believed to have an underground city as well. However, satisfactory information could not be obtained so far since no archaeological excavation took place.
The old city of Kuzeyne (Kuzuini) and the fortress are located at a distance of 5 kilometers from the city. Remains found date back to the times of the Hittites, Romans, Byzantines and the Abbasid. It is an open-air museum as a whole with its castle and mosaics.
Sirahbil bin Hasane Tomb, the Old Turkish Bath, Hoca Bath, Tekke Dervish Lodge, residences reflecting the features of Kilis architecture, fountains and bridges are other historical assets worth seeing.
Korus (Kiriz) is 20 kilometers east of Kilis where an ancient Roman center with castle ruins, a temple and a theater are definitely worth seeing.
Kilis' area is 1.243 square kilometers, the population is over 130,000 (2016), traffic code is 78, and districts are; Kilis (center), Elbeyli, Musabeyli and Polateli.
Nearest Airport
Airport Name: Gaziantep Airport
Address: Sazgın, Gaziantep Havaalanı, 27900 Oğuzeli/Gaziantep, Turkey
Code: GZT
Elevation: 2,316 m
Phone: +90 342 582 11 11
Serves: gand the Surrounding area
We highly recommend booking international and domestic flights with Turkish Airlines. Visit www.turkishairlines.com for prices and times.
If you wish to travel by bus or car please give the details of your journey so we can recommend a local transfer service. You must allow 3 days for us to make suggestions.
All companies we recommend are licensed by TURSAB. It is merely a recommendation we do not take any responsibilities for any of the services recommended on this website.
For areas to visit near Kilis visit https://visit-turkey.org/destination/eastern-anatolia/